Wen ich schon vor der Kamera hatte,
mit wem ich schon arbeiten durfte :
Ilja Richter - Disco ( ZDF )
Heidi Brühl - Show ( BR )
Roland Kaiser - Show ( ARD )
Karl Dall - Meine Show, Deine Show ( SAT 1 )
Dieter Thomas Heck ( ZDF )
Michael Schanze ( ZDF )
Nicole ( BR )
Reinhard Mey ( ZDF )
Haindling ( BR )
Drafi Deutscher ( BR )
Heintje ( BR )
Udo Lindenberg ( BR )
Bill Ramsay ( PAN - TV )
Max Greger ( BR )
Ted Herold ( Burda TV )
Axel Springer, Franz Josef Strauß (Dt. Museum München)
Paul Würges
Sylvie Ray
Ricky and the Balladeers
SHAWN
Back to the Fifties
The Golden Fifties
Hans Hartz, Gunter Gabriel, Hank Smith, Till Kahrs, Toby,
Kevin Henderson, Twin Peaks, Jörn Pfennig, Ralf Paulsen,
Udo Jürgens, Juliette Gréco, Joco Dev Sextett, Hauff / Henkler,
Fred Rai, Scotty Riggins, Waymore Clayton, Highway Shadows,
Dave Dudley, Al Bano & Romina Power, Stéphane Grappelli, Bill Ramsey,
Foreign Affairs, Theo Live, Original Zitronentaler, Ted Boone, Alicia Levy,
John C. Cash, Jerry Lee Lewis, Chuck Berry, The Searchers, Audrey Landers,
Angie, Country Youngsters, The Oram & Diet Band, Julia Fischer,
Rocco Granata, Nicki, Nicole, Larry Schuba, Tom Astor, Truck Stop,
Michael Heltau, Chris Barber, Mr. Acker Bilk, Kenny Ball, David Oistrach,
Ottilie Patterson, Chris Roberts, Andrea Jürgens, Pascal Kravetz,
Peter Jan Marthé, Junge Österreichische Philharmonie, Ralph Siegel,
Angelika Milster, Wolfgang Fierek, Rosenstolz, Die fidele Hinterachse,
Marinechor der Schwarzmeerflotte, Münchner Philharmoniker u.v.a.
---------------------------------------------------------------------------------------------------
Gunther Philipp, Jürgen Scheller, Johannes Heesters,
Sammy Drechsel, Jochen Busse, Mathias Richling,
Sigi Harreis, Max Grundig, Helmut Kohl, Axel von Ambesser,
Max Schautzer, Joachim Fuchsberger, Hans Brenner,
Max Schmeling, Prof.Dr.Hubert Burda, Frank Elstner,
Dr. Franz - Josef Strauß, Dr. Lothar Späth, Norbert Blüm,
Raissa Gorbatschowa, Heinz Rennhack, Karl Lieffen,
Thomas Gottschalk, Günther Jauch, Carolin Reiber,
Gerd E. Schäfer, Franz Beckenbauer, Paul Breitner,
Karl Heinz Böhm, Dagobert Lindlau, Gert Haucke,
Kristiane Krüger, Christine Kaufmann, Rosi Mittermeier,
Christian Neureuther, Waldemar Hartmann, Siegfried Lowitz,
Rolf Schimpf, Petra Schürmann, Georg Kostya,
Fritz Wepper, Otfried Preußler, Bruno W. Pantel,
Rolf Hochhuth, Dieter Hanitzsch, Stefanie Tücking,
Udo Weinberger, Wolfgang Herles, Eva Herman,
Hartmut Neugebauer, Dr. Antje-Katrin Kühnemann,
Hans Joachim Preil. Rolf Herricht, Othmar Beerli,
Edmund Stoiber, Benny Schlier, Anke Engelke,
Roland Emmerich, Prof. Alexander Kluge,
Wolfgang Luderer, Dominik Graf, Dieter Pröttel,
Hans Magnus Enzensberger, u.v.a.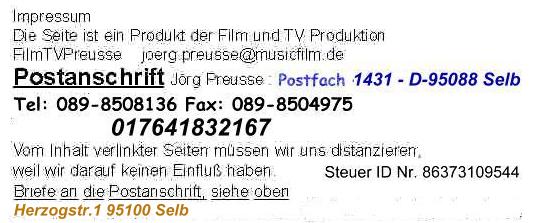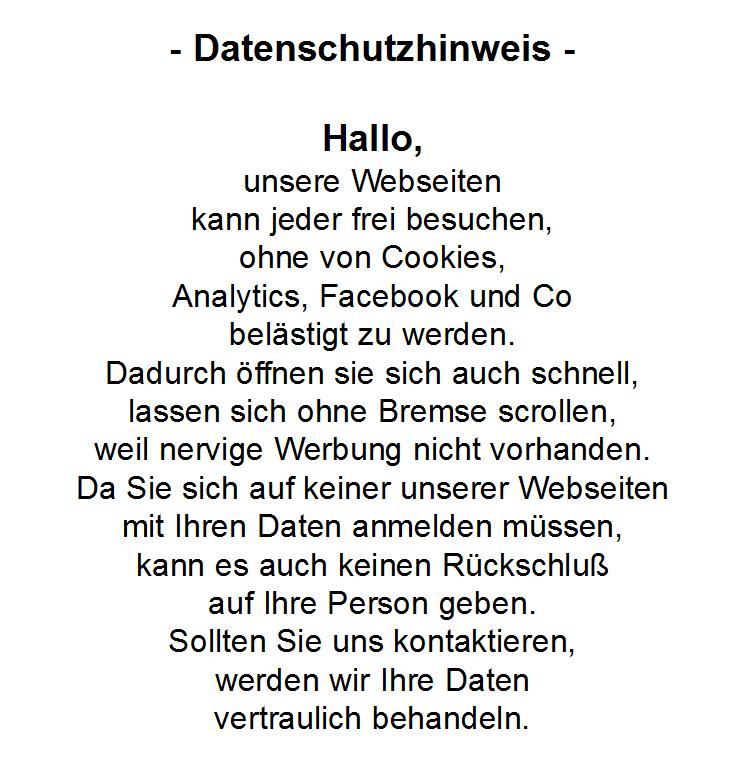 Und noch eine Produktion, die mir ganz viel Spaß gemacht hat
und für mich doch so ungewöhnlich war :
92 Tänzer und die Szene dürfte bekannt sein.